Emigrating with your pets? It's a big move that involves more than finding a safe, comfortable carrier. Read our guide and be prepared.
Is it best for your babies?
Relocation is a huge change. It can be exciting and alarming, and it's important to weigh up the pros and cons for pets. You want them with you, but is it best for your babies? Consider the:
Emotional cost
Moving without warning or explanation can be traumatic for an animal. The psychological strain of a big and unexplained change could have a lasting effect on their well-being. They may think you've abandoned them and fear for their lives. And then there's all the other dogs and cats in the carrier hold, and these strange humans in uniform who keep saying hello kindly. That said, thousands of pets are transported safely every year and adjust to homes in new countries and climates with ease. Young or adult animals are resilient and adaptable and generally manage the translocation without long-term effects. Especially if you prepare them well in advance (more on this further down).
Physical cost
While healthy individuals usually manage, ill or much older animals may travel less easily. That's because older dogs tend to be less adaptable and take more physical strain. Care should be taken with the decision to relocate them. A check-up at the vet can help you decide; tell your trusted animal doctor that you're thinking of relocating your pet abroad and ask for a medical assessment to help make the choice.
Quarantine time
Some countries require animals from South Africa to be held in quarantine for a time till the authorities are sure they aren't carrying any diseases (especially rabies). This could be days, weeks or months[1]. Will your cat be okay surrounded by strangers and so many other displaced and confused felines for six weeks? Will you be able to visit your old boy at the holding facility/pet hotel? The answers might help you with the decision.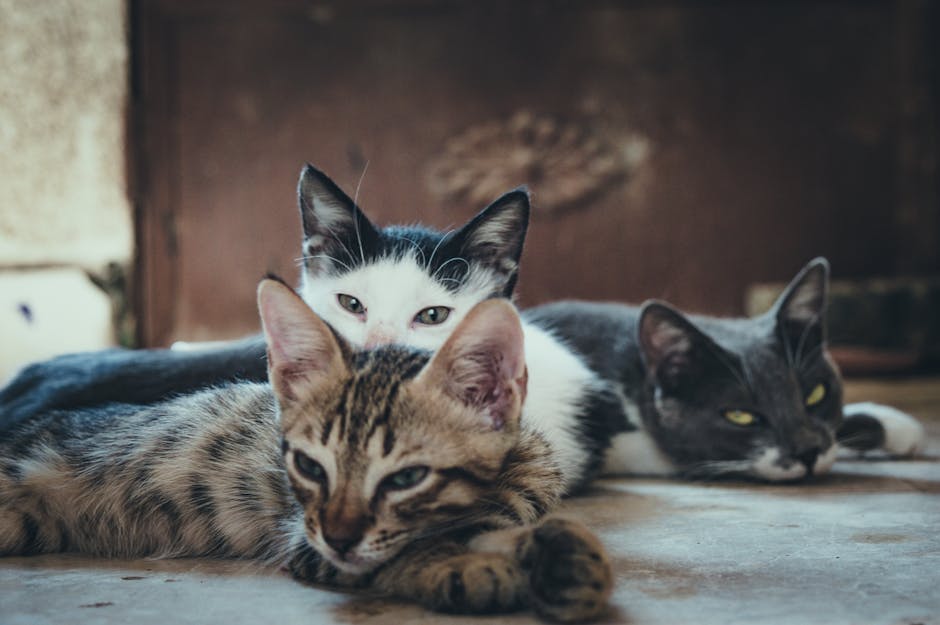 Other considerations: financial cost
While your pets are priceless, emigrating and relocating are not cheap. Taking your furry, scaly or feathery friends along is no exception. Import permits, paperwork, agents, travel equipment, flight tickets, custom fees, taxes like VAT-on-arrival, insurance – it all adds up. Research the likely cash outlays for the country you're going to so that you aren't surprised by hidden costs that could jeopardize your plans. And remember that cheaper does not necessarily mean better. International travel is complicated and you want the best service providers on board.
TIP: if your animal is a registered companion, emotional support or service animal, it may reduce or cancel the government tariffs.
A year before
Check if the destination country will allow pets from South Africa, and if they do, what they require. You can usually search for this on the respective government's website. There is no single resource for each country's rules and no timeline, either. Pet carriers, for example, frequently contact embassies and consulates for the latest and last-minute changes.
Visit the vet to find out more. S/he can provide your Veterinary Health Certificate and advise on other requirements like inoculations, microchips, rabies antibodies (RNATT). "Make sure you get the right microchip for the country to which you will be moving," says We Move Pets, "since the radio frequencies and encryption codes vary." In some instances, vaccinations need to date back up to a year.
Initiate regular changes of location, scenery and company, with frequent and appropriate visits to new environments and people. Why? Because while they travel abroad, your animals will deal with all of these… without you. For your rat, it might be a "holiday home" in the next room; for your kitty, a fortnight at your best friend (who doesn't have dogs, right?). For your doggles, a weekend at the kennels once in a while will help adjust to the unfamiliar. Are your furry friends okay with nice strangers feeding them? Will your kitty be prepared to poop on travel-approved litter?
Three to Six months before
Identify a qualified agent to help. For a fee, a Pet Travel Expert can help you with the paperwork and administration like State Vet Endorsements, flight bookings, airline documents and Veterinary documentation, with customs clearance services, kennelling and delivery. Ask your vet to recommend the right one, and/or look for those with IPATA membership . That's Independent Pet and Animal Transportation International – a global organisation that supports the humane transport of animals. Yes, you could do it all yourself, but, as Friends of the Dog point out, this "could well result in your pet being sent back to the country of origin due to incorrect paper work".
With the help of your agent, choose your travel dates and type. Many airlines will not take pets during very hot or cold months. This is for the pets' well-being.
NOTE: Many airlines will only take pets through registered, certified Intermediate Air Carriers (IACs)/pet shipper.  
Find a pet shipper you're happy with. The agent can probably advise or supply the pet transporter service directly, but be sure to #CheckTheRep with friends, on social media, and on consumer watchdog websites like Hello Peter. You could also visit the company's headquarters and find out what your pets will experience. Make friends there – they'll be looking after your best friends when you can't, after all!
Remember, professional pet shippers:
do not make the rules
do not fly the plane
do not control the weather (or flight delays!)
but they do everything else they possibly can to protect your pets every step of the way, like finding the shortest route with the most reliable airline.
Collaborate with your chosen pet transport company to install an IATA-approved pet box (to be used during the international travel) at home. It can help your animal become accustomed to the crate container that s/he will travel in. If your pets are mammals, keep old clothes that smell like you inside to create positive associations. This familiar 'outer shell' will help calm them in transit.
TIP: Go for quality for your precious pet. This excellent slide show demonstrates why…
3 weeks before
Make a vet appointment to get a pet passport – a verified record of vaccinations and health – and other paperwork.
IMPORTANT: some documents' dates need to be within 2 weeks of the departure date. Check with your agent on this to avoid last-minute rushes that stress you out.
3 days before
Give your pets lots of exercise. They're going to be cooped up in a climate-controlled, pressurised aeroplane hold …with very little room and no in-flight exercise, which equals stiffness and cramps. Adequate exercise in the days prior will also help them relax more quickly on the plane.
REMEMBER: Healthy, well-adjusted animals are designed to adjust to new environments once they've realised it is safe. Depending on their character, and their definition of "safe" (flights can be noisy, other animal smells can be scary) they will usually settle down soon after take-off. Hold thumbs for no turbulence.
On the day
Explain the process to your pets. They may not understand but you'll be calmer talking through the steps and they'll respond to your calmness.
Do not feed them before dispatching them to the carrier. They can eat later when they've calmed down. Not nice to start a journey with a tummy ache or vomit-in-the-box…
Consult your vet about medication to keep your pets calm on the trip. Many resources suggest that tranquilisation is not safe. Trust a professional opinion on this important issue.
LAST-MINUTE TIP: easy way to get pets into the travel box? Place them with their rear facing the box opening. Close your hands over their eyes, nose and mouth and push them backwards… straight into the crate! Clever pets will be onto you long before, so also consider the "naughty snackies" trick – put their favourite food inside the travel box, and when they succumb to the temptation, quietly and quickly secure them in.
On the other side
If you can't be there, customs and vet clearance can be overseen by a professional. A good pet travel expert will organise a qualified local to meet-and-greet on the other side and oversee vet examinations and more, which is especially helpful if it's a country whose language you do not speak.
More detailed advice in this article from Friends of the Dog.